PVC( POLYVINYL CHLORIDE) tarpaulin is made with vinyl- coated polyester. Its membranes are polyester base fabric frequently have fresh defensive PVDF Fluoropolymer coatings on both sides which helps cover the face and also creates an easy- to-clean membrane. PVC Tarpaulin fabrics are stylish choice for both endless and temporary structures.  
We're a Specialized PVC Tarpaulin Supplier in UAE. We're Heavy Duty PVC Vinyl Fabric Suppliers in Dubai, Sharjah, Abu Dhabi, Abu Dhabi, Ajman, Fujairah, and Umm Ul Quwain, As well we supply our PVC vinyl carpeted fabric Tarpaulin services each around the GCC on the base of conditions.   PVC carpeted polyester fabric is used to produce beautifully shaped tensile fabric structures with a variety of color options. It can indeed have plates published on it. The vinyl carpeted fabric has been used on structures in every terrain each over the world. It's been applied to covered walkways, outside, classrooms, event spaces, colosseums, and entrances.  
PVC Tarpaulin Fabric is a heavy- duty trap and these tarpaulins are used for further dependable protection. Vinyl carpeted Fabric tends to be Water Proof. PVC Tarpaulins meet numerous energy law norms and are veritably important helpful for the UAE Environment. Vinyl carpeted nylon tarpaulin stands up to temperature and rainfall axes, and it also allows for natural daylight to pass through because it's incompletely translucent.
Alluluah Tents and Sheds Tr. is a reputable provider of PVC tarpaulin fabric, offering high-quality products, a wide range of options, expertise, customer satisfaction, competitive pricing, and reliability. When choosing a supplier for your PVC tarpaulin fabric needs, Alluluah Tents and Sheds Tr. can be a trusted partner to fulfill your requirements effectively.
What is PVC Tarpaulin Fabric?
PVC, short for polyvinyl chloride, is a synthetic plastic polymer widely used in various applications. PVC tarpaulin fabric is created by coating a polyester or nylon mesh base fabric with PVC, resulting in a strong, flexible, and water-resistant material. The combination of the base fabric and PVC coating provides a high level of durability and ensures that the tarpaulin can withstand harsh weather conditions.
PVC Tarpaulin Vinyl Coated Fabric Family
Obtex 700-GSM with Lacquer, with FR (Top Coat PVDF Lacquer) – White Color.
Obetex 900gsm With Lacquer, With FR (Top Coat PVDF Lacquer) – White Color.
Obetex 1100gsm With Lacquer, With FR (Top Coat PVDF Lacquer) – White Color.
Obetex 1400gsm With Lacquer, With FR (Top Coat PVDF Lacquer) – White Color.
PVC TARPAULIN COATED BLOCKOUT FAMILY:
PVC Block-out 850-GSM with Lacquer, with FR (Top Coat Acrylic Lacquer)
PVC Block-out 750-GSM with Lacquer, with FR (Top Coat Acrylic Lacquer)
BENEFITS
Durability: PVC tarpaulin fabric is known for its exceptional durability, allowing it to withstand the rigors of outdoor use. Its robustness ensures long-lasting protection and reduces the need for frequent replacements.
Easy Maintenance: PVC tarpaulin fabric is relatively low-maintenance, requiring simple cleaning with water and mild detergent to remove dirt or stains. It does not rot or mold, further enhancing its longevity.
Cost-effective: Considering its longevity and versatility, PVC tarpaulin fabric offers excellent value for money. Its ability to protect goods and equipment from damage, reducing the risk of costly replacements or repairs.
Customizability: PVC tarpaulin fabric can be manufactured in various colors, sizes, and thicknesses to suit specific requirements. It can also be customized with eyelets, reinforcement patches, or additional features as needed.
Temporary and Permanent Structures.
Retractable and movable structures.
Coating with long-term protection against soiling and premature age.
Weather Tight.
Flame Proof Material of low weight and with a maximum thickness of about 1.2mm.
PVC has an extremely low fire load.
Available in Various Colors.
Printable.
Key Benefits of PVC Fabric Main Coat
Key Benefit of PVC Fabric Top Coat
Specialized PVC Tarpaulin Suppliers in UAE
Alluluah tents and Sheds tr. Is provided best services in UAE. PVC Fabric Tarpaulins and we take care of our client's needs by providing and delivering professional, helpful, high-quality services and assistance before, during and after the customer's requirements are met.
PVC Tarpaulin Manufacturing Process
Lamination is a method of combining layers of plastic to make a high-density lamination tarpaulin. HDPE or Mesh is laminated with LDPE, LLDPE, or a combination of the two for poly tarpaulins. A three-layer tarpaulin could have one layer of woven fabric and two layers of LDPE / LLDPE coating, one on each side. Five-layer tarpaulins are also available, with two layers of woven fabric or mesh sandwiched between three layers of LDPE/LLDPE plastic films.
PVC Tarpaulins Color Options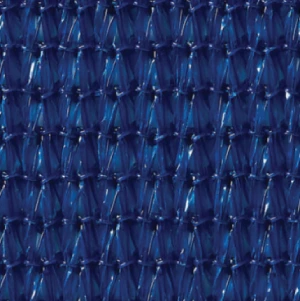 AQUATIC BLUE
TURQUOISE
NAVY BLUE
BRIGHT GREEN
YELLOW
ORANGE
CHERRY RED
CAYENNE
GUN METAL
STEEL GREY
DESERT SAND
NATURAL
Conclusion
PVC tarpaulin fabric has emerged as a versatile solution for protecting goods and materials from adverse weather conditions. Its waterproof, UV-resistant, tear-resistant, and flexible properties make it an ideal choice for a wide range of applications across industries. Whether in transportation, construction, agriculture, or outdoor activities, PVC tarpaulin fabric provides reliable and cost-effective protection, ensuring the longevity and safety of covered items. With its numerous benefits and widespread availability, PVC tarpaulin fabric continues to be an indispensable tool for weatherproofing and safeguarding materials in all seasons. Contact Us for more details.